An Overview
Compay Profile

Continental Belting
., established in 1984 is a leading
Manufacturer, Supplier and Exporter of a wide range of Conveyor Belts
which have a wide applications in multiple industries. Our Well known brands are
Mitsushima, Hilton Rubber & Rhino.
Having vast experience in the filed of conveyor belts manufacturing, state-of-art infrastructure and technically advanced & well professional team, timely delivery always keeps us ahead of our competitor. We deliver best quality belts having properties of dimensional stability, tensile strength, wear & tear and durability and our products are always appreciated by our clients in market. Our products are manufactured using high quality raw material procured from most reliable vendors in market.
Serving the industry for more than 40 years, we have expended out distribution network across the globe, which includes Australia/NZ, Indian Subcontinent, Caribbean, East/Middle Africa, North Africa, South/West Africa, East Europe and East Asia.
Our products are offered in various technical specifications so as to meet client requirement. In addition of quality, our range of products are eco friendly, consumes less power, have long life and requires a minimum level of maintenance.
The Founders & Management

Deepak Chandra
Cheif Executive Officer (CEO)
He holds a Bachelor of Technology degree from the Indian Institute of Technology, Kharagpur and has wide and varied experience in the manufacturing and marketing of conveyor belt. Prior to his current assignment, he has been part of the top management team of companies like Nirlon Ltd, and Dunlop.
Deepak continues to represent India on the ISO Panels, relating to Conveyor Belting. He is now a Mentor of the ever growing team of professionals.

Rohit Arora
vice president (VP)
He holds a Masters Degree in Business Management, and is spearheading the operations of the Organisation, since 1997. Prior to his current assignment, he has been associated in the top marketing teams of companies like Blow Plast & Allanasons Ltd.
Rohit has also studied about Long Haul conveyors, and has been associated with University of Hannover. He has a strong Techno-Commercial background, and has the responsibility of providing direction and guidance to the various departmental teams.
Vision and Mission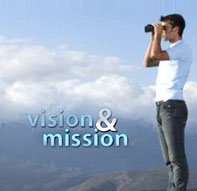 Vision :
After having achieved the No.1 position in India, Continental Belting Vision, is to be among the top 5 players in the world in the rubber conveyor belting industry, by the year 2016 . We will earn our customers' loyalty, through continuous improvement driven by the integrity, teamwork, and innovation of the Continental Team.
Mission :
Providing a complete solution to our customers, beginning with quality advise on selecting the optimum conveyor belt, to ensuring a timely delivery of the highest quality product, and providing an un-parallel after-sales support.
History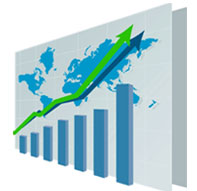 Started its operations in 1984 with a small team of 5 associates, now continental belting has grown to a leader in conveyor belts industry.